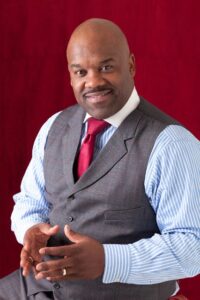 Welcome Back Hope Parents and Students! The year 2021 is here, and we remain strong. Yes, we have all had to make adjustments, but as a school community, we have refused to let the pandemic stop the pursuit of high achievement for our students and our families. We have endured. We have been resilient. We are now in the second half of our school year and we will make excellent use of each and every day.
Hope Academy students are our future and they must be prepared. Whatever their goals are, they can achieve them – but it will take work. It will take persistence, and it will take patience — but it can and will be done. As always, thank you for your continued support in having your children log in every day and on time. Also, thank you for encouraging them to study, complete their homework, and participate in school activities.
By working together, we will help make their future a lot brighter. Let's make 2021 a fantastic year. We can see the finish line and we will FINISH STRONG!
Kind regards, Educationally yours,
Dr. Mark J. Mayberry, Principal
Mr. Ricky Fountain, Superintendent